A lot changes in 30 years. Marketing is no different.
The AMA Wichita chapter celebrated its 30th anniversary by reflecting on industry changes at a luncheon hosted at Cowtown Museum on November 16. Past chapter presidents spoke to attendees about changes they've experienced in the field and provided sage advice to the membership. The panel included Fritz Robinson, Tammy Allen, Susan Osborne, and Bryan Clark.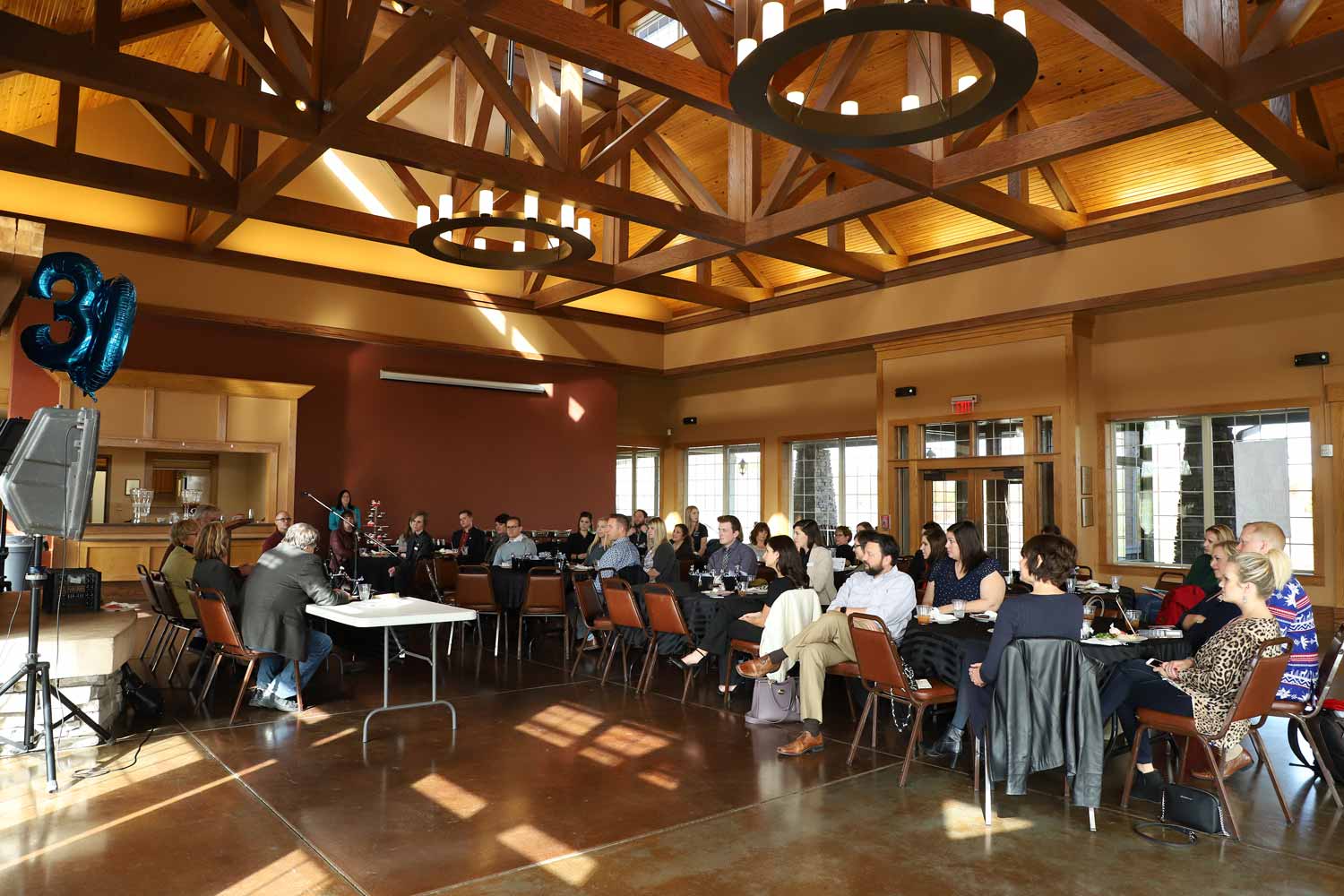 Founder of surveydepartment.com and longtime marketing researcher, Fritz Robinson spoke specifically on how methods of marketing research have changed over time because of available tools.
"Data collection has evolved from using legal pads and calculators to today's most used method, the Internet."
The Big Campaign
Long-time Wichita marketer, Tammy Allen, was president of the area chapter in 1999 and recalled the days of "the big campaign."
During Allen's 25 years of experience in marketing, advertising, and public relations she witnessed a turning point in marketing from mass marketing to individualized marketing. Allen believes that the bulk of today's marketing is dedicated to segmented marketing. She provided attendees with eight pieces of solid advice, which emphasized improving one's self in the field to ultimately contribute to the industry.
"Pay it forward. Help one another. We have a responsibility to grow the next generation of marketers."
For the Love of Teaching
Retired marketing professional and Wichita State University professor Susan Osborne fell in love with marketing her sophomore year in college. Upon realizing that the male dominated profession looked "more like the show Mad Men," she left the agency environment to begin teaching, a profession she fell in love with.
Additionally, Osborne owned a consulting firm specializing in marketing research.
She recognized that the tools and language of marketing have changed, but she still gets excited when witnessing solid industry practices.
"I still watch the Super Bowl for the commercials."
Prioritizing the Customer Experience
Long-time Wichita Eagle marketer Bryan Clark noted that marketing has changed tremendously and that technology has had a dramatic, far-reaching effect on how marketers do business. Clark emphasized that modern marketing today has to have more emphasis on building personalized connections with individuals, integrating strategy, and adapting to the evolution of the industry's landscape.
"We need to elevate the customer experience at every touch point and do it all – right."
Interested in learning from other marketers in Wichita? Become a member.

Join today.