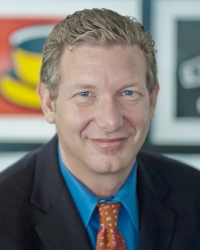 Dave Heller is one of the top political media consultants and campaign strategists in the Democratic Party. As president of Main Street Communications, an award-winning political media firm, Dave has compiled the best won-loss record in the Democratic Party helping clients win election to Congress.
Dave's clients have won 11 out of 14 general election open seat races for Congress (open seats being the most contested races).
Dave is best known for his creative TV and radio ads: he has been awarded 18 Pollie Awards from his peers at the American Association of Political Consultants for his ads. In 1996, Heller was named a "Rising Star in American Politics" by Campaigns & Elections magazine.
Dave graduated summa cum laude and Phi Beta Kappa with honors from Brown University and earned a Master's Degree in Politics from Oxford University (Nuffield College). He went on to Yale University, where he completed his Master's Thesis and taught his own undergraduate seminar on 20th Century American politics.
An avid baseball fan, Dave owns the Quad Cities River Bandits, the Houston Astros' minor league Single-A affiliate and the 2013 Midwest League champions; the Bandits' ballpark, Modern Woodmen Park, was voted the Best Minor League Ballpark in America (2013) by the readers of USA Today and 10Best.com. He and his wife, June, the former finance director of the Ohio Democratic Party, have two young boys – Dylan (6) and Cade (3).
Let Dave Heller himself tell you about how he has been so successful using the following Rules of Engagement.
Main Street's Rules of Engagement
Know your target audience. Know who they are and what they care about, and design ads that move them.
Define the debate, don't react to it. Make sure your ads are always setting the agenda for the campaign, not responding.
Be innovative & unpredictable. Find new ways to communicate the campaign's message.
The poll and the research (self and oppo) are the two most expensive books a candidate will ever buy. The media consultant has a responsibility to be intimately familiar with each of them and, of course, to use them extensively.
Always be credible. Never tell voters the opposite of what they already believe.
Connect with voters on a visceral level. Emotional ads can build a bond that is hard to break.
Keep it fresh. The ads must be interesting to – and connect with – the viewer, or they will not get watched.
Production values matter. Rich colors, smart graphics, soft light, consistent flesh tones … these are all things that give ads a higher quality look, and subliminally impress voters.
Radio is different than television. Never ever let immediate consultant convince you to run a television spot as a radio spot. Radio is a completely different medium, and should be treated as such-with creativity and originality.
Throw out the conventional wisdom. Washington usually gets it wrong. That's why our strategies often run contrary to conventional wisdom-but are always in perfect harmony with the campaign's research and polling.
Join us Thursday, November 13, 2014 from 11:30 AM to 1:00 PM (CST).
The Candela at the Lux
120 E. First Street
Wichita, KS 67213