Marketing Gladiators: It's Time To Rise Above the Din
We are constantly bombarded with marketing messages every second, but only a few are noticed, heard or seen making a greater impact than others. This year, the Wichita American Marketing Association will be awarding the gladiator marketer and the companies who have excelled by getting their messages heard above the din.
Join us on Thursday, June 19  to celebrate the marketing community of Wichita and its surrounding areas with the "Marketer of the Year" and the "MAX Awards." The ceremony will be hosted by Wichita TV personality, Sierra Scott. Ian Adamson, world renowned endurance athlete, event director, published author and motivational speaker will address the audience about "Marketing Innovation: Long-Term Sustainability."
Read about the 2014 Finalists here!
Date: Thursday, June 19
Time: 11:30 a.m. – 1:30 p.m.
Location: Wichita State University – Marcus Welcome Center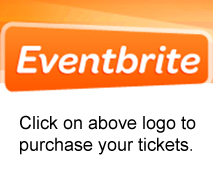 Keynote Address: "Marketing Innovation: Sustainability Survival"
Ian Adamson, Global Director of Research & Education, Newton Running 
7x Adventure Race World Champion, 3x Guinness World Record Holder, 18x Adventure Race Championship Titles, ESPN X-Games Gold, Silver and Bronze Medalist
Ian Adamson is a world renowned endurance athlete, event director, published author and motivational speaker based in Boulder, Colorado. As an iconic adventure athlete, Ian is dedicated to educating and motivating people in their quest to master skills in their professional, personal, athletic and family lives.
In 1996 Ian started his own project management consulting business Ado Consulting, LLC, working first in the medical device industry and later as an event manager and race director. Using the flexibility afforded as a consultant, he dedicated his spare time to training for adventure racing, which resulted in his first major international title win in the 1996 Eco-Challenge. This success (with an unprecedented three wins with three more podium finishes) catapulted him into professional sports, with major sponsorship from athletic companies including Reebok, Salomon, Balance Bar and currently Nike.
Ian Adamson and has been featured in hundreds of television shows airing in over 1 billion households world wide since 1995, on local, national and international networks including CBS, NBC, CNN, ABC, ESPN, OLN, Discovery Channel, Oxygen Network, Star Sports (Asia Pacific), CTV1-5 (China/Asia) and Eurosports (Europe and Middle East.) He has also featured in dozens of major print publications including the New York Times, USA Today, Inc. Magazine, ESPN Magazine, Sports Illustrated, Mens Journal, Mens Health, Triathlete, Inside Triathlon, Adventure Sports, Runners World,Trail Runner, Womens Sports and Fitness, Bicycling, Mountain Bike,Paddler and Canoe and Kayak magazines.
Takeaways from this presentation will include:
Develop habits that facilitate "Out of the Box" thinking
Embed a culture that encourages innovation
Become "the Leader" and not the follower
Event Emcee:  Sierra Scott
Sierra Scott is a veteran TV news anchor with almost 30 years of broadcast experience. She currently hosts two television shows on the KSCW. You can see her at 4:30 pm Monday through Friday on "The Brett and Sierra Show." She's also the writer, director, producer and host of "It's ALL Good!," which airs Sunday nights at 7:30 pm.
Sierra is an award winning journalist, whose work has led her to cover stories in Darfur, Cuba, Haiti, The Philippines, and China. She is a member of the Leadership Kansas class of 2008 and the Leadership Wichita class of 2009. She was appointed to the prestigious position of State Program Chair for the Leadership Kanas class of 2011. She serves on the boards of eight charity organizations including Dress for Success and The Wichita Grand Opera. Sierra was Miss Missouri in 1989 and was first runner-up in the national Miss American Woman Pageant.
A graduate of Kansas State University, Sierra has also appeared in several movies, national talk shows and was featured on the cover of an international magazine called "Shoeholics" that focuses on her favorite addiction.