Tools of the Trade: Unleashing Marketing Potential
July 20 @ 7:30 am

-

9:00 am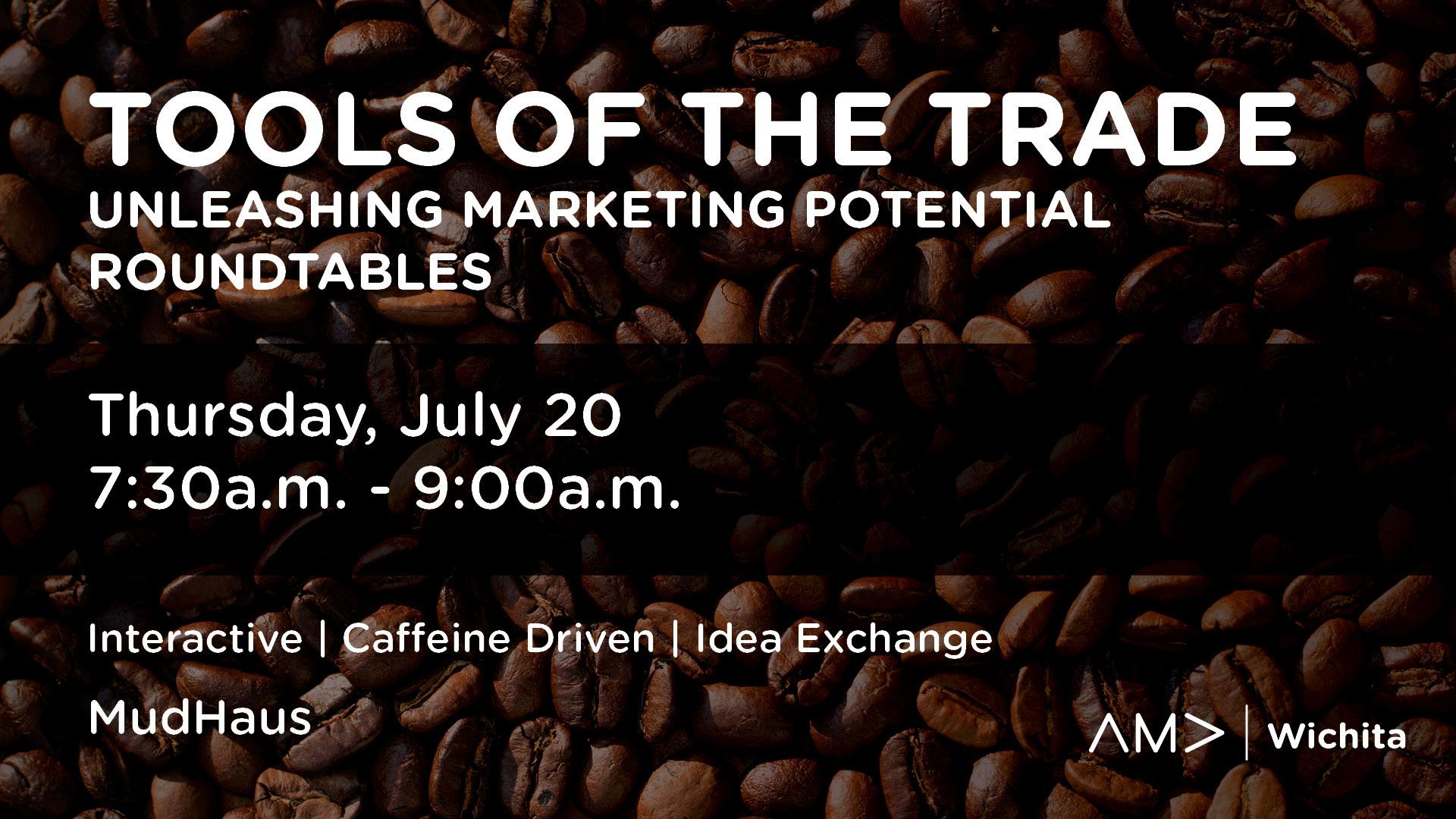 In today's rapidly evolving digital landscape, marketing professionals are constantly faced with the challenge of identifying the right tools to streamline their strategies, increase efficiency, and drive tangible results. At "Tools of the Trade: Unleashing Marketing Potential Roundtables," we invite you to share your firsthand experiences with the tools that have proven successful in marketing campaigns.
Who Should Attend:
Marketing professionals seeking innovative tools to enhance their strategies
Entrepreneurs and business owners looking to optimize their marketing efforts
Digital marketers and social media specialists
Advertising and branding professionals
Marketing consultants and agencies
Don't miss out on this exceptional opportunity to uncover the marketing tools that can revolutionize your campaigns, boost productivity, and drive remarkable results. Join us at "Tools of the Trade: Unleashing Marketing Potential" and embark on a transformative journey to elevate your marketing game!