Super Bowl Ad Review Panel 2018
February 8, 2018 @ 11:30 am

-

1:00 pm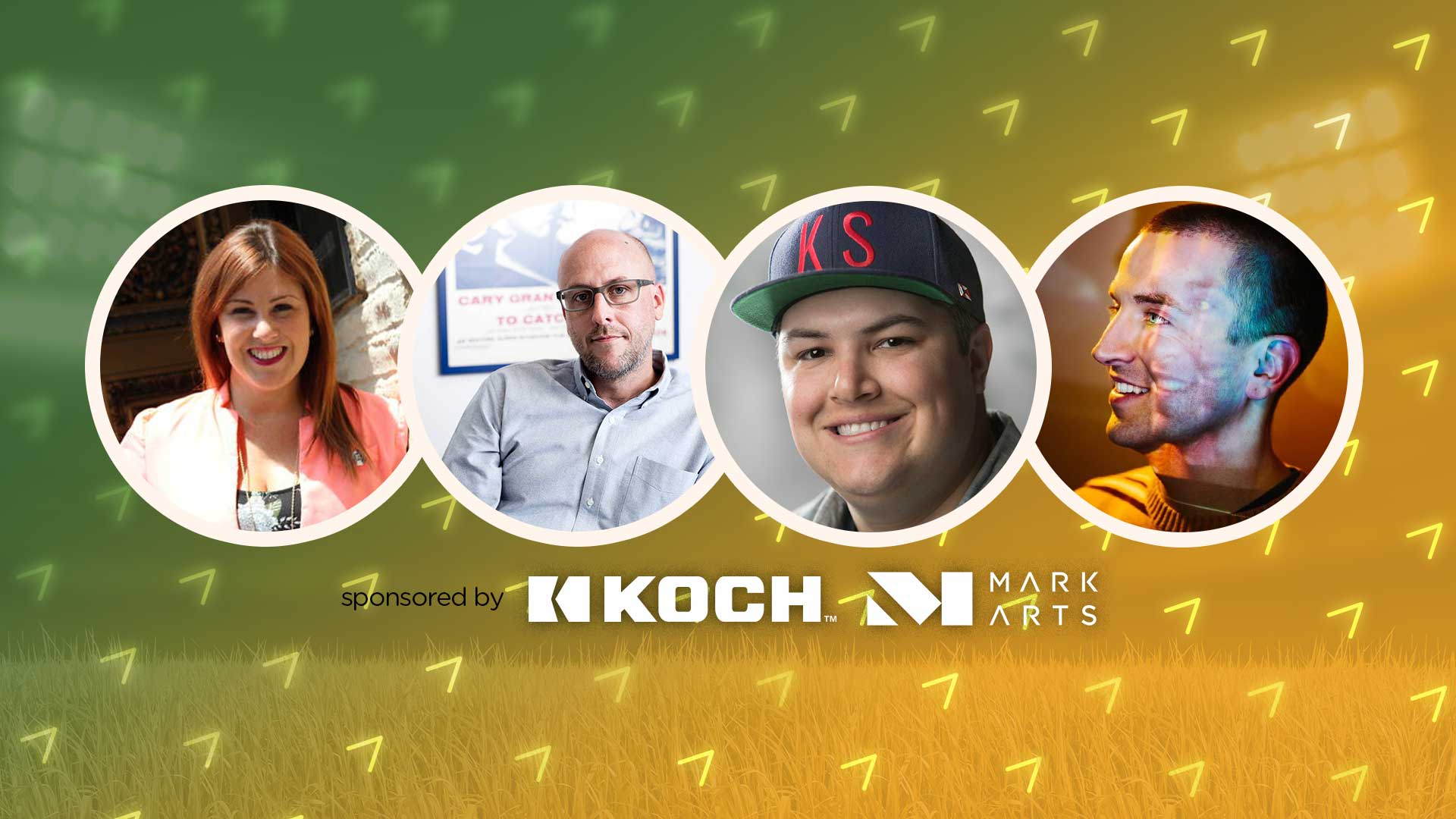 Super Bowl Sunday means the big game for some and for other it's a chance to see 60 seconds of one of the big brand's multi-million dollar television commercials, often created just for this day.
Join our local panel of ad experts as they take a look at these masterpieces from their unique perspectives of: design, messaging, video craftsmanship, and creative content. As one of our most popular annual programs, you won't want to miss seeing the spots on the big screen and hearing what the panel has to say.
Our 2018 Super Bowl Ad Panel
Aaron Wirtz, CurveBreak, Moderator
Aaron Wirtz is the founder of CurveBreak, a video production and marketing agency, and was once known in the Wichita area as the commercial personality for the Super Car Guys brand. Aaron holds a Master of Fine Arts in Creative Writing degree from Wichita State, has been featured in AdWeek, The Neil Cavuto Show, Fox & Friends, and Automotive News, and most recently was featured in Jay Baer's bestselling book Hug Your Haters. His constantly evolving electronic music show combines original music, dance, and video remixing. Aaron serves on the board of directors for Music Theatre Wichita and is a proud husband and daddy.
Jen Cole, depICT Media
Jen Cole is a Social Media Specialist and Community Manager with a strong history in digital marketing. While she is co-founder of the local social media marketing firm depICT Media, she is also the Community Manager for San Diego-based Social Media Examiner. Jen started her career in social media marketing as a Zumba Instructor in an effort to build a following and awareness of her classes. After realizing her passion, she then took on social media roles at the Wichita Eagle as her position allowed. From there she's worked for Jennings Social Media Marketing out of Kansas City, RSM Marketing, and Sullivan Higdon & Sink. Jen has a strong belief that social media channels should be utilized to grow tight-knit, organic communities of followers who genuinely identify with a brand.
Jonathan Wood, Howerton + White
Jonathan is a Senior Designer at Howerton+White. His passion for bold design infuses every aspect of his daily life. Jonathan's unique creative style offers gorgeous and effective designs for corporate and personal branding, logos, web sites, even the occasional motorcycle. His background as a letterpress printer informs his active interest in the whole process, from color theory and design, to printing method and final materials. A nationally-recognized and awarded designer, art director and design educator, Jonathan's work has been recognized by the Business Marketing Association, The American Institute of Graphic Arts, and the American Advertising Federation.
Jonathan also serves as a board member for AIGA Wichita. In his spare time, Jonathan enjoys building and customizing motorcycles, tweaking the tube-amps in his home stereo, and digging through bins of vinyl records to build his ever-growing collection. He's currently searching for the ultimate pair of speakers.
Jeremy Luginbill, Lifeboat Creative
A small town Newton, Kansas boy, I left home for a brief stint at KU and landed at the Colorado Institute of Art. I graduated in 1996 with a degree in Industrial Design and was hired by one of the top corporate identity firms in the country, Monigle Associates, in Denver, Colorado. I had the pleasure of working with their exceptional team for over 5 years on projects for clients suchas the United States Postal Service, Bank of America and AT&T to name a few.
In 2001, life brought me back to Kansas and close to home. What started as freelance creative gigs for various local businesses has bloomed, 15 years later, into a full service advertising firm, Lifeboat Creative. Our exceptional team of 15 talented individuals provides branding and creative services to clients nationwide. Each of our team members brings specific expertise in all aspects of branding, marketing and advertising. I would not be where I am without our amazing people. I love what I do and am excited for the challenges of each day. Our current client list includes the Kansas Turnpike Authority, Emprise Bank, Surency, High Touch, Bokeh Development, Martin Pringle and over 60 more.
When out of the office, I spend my free time with my wonderful family. My wife, Emily, and I have the honor of raising four wonderful kids and three crazy dogs.