New Year, New Brand: Rebranding Inspiration from Near and Far
April 20, 2017 @ 6:30 am

-

8:00 am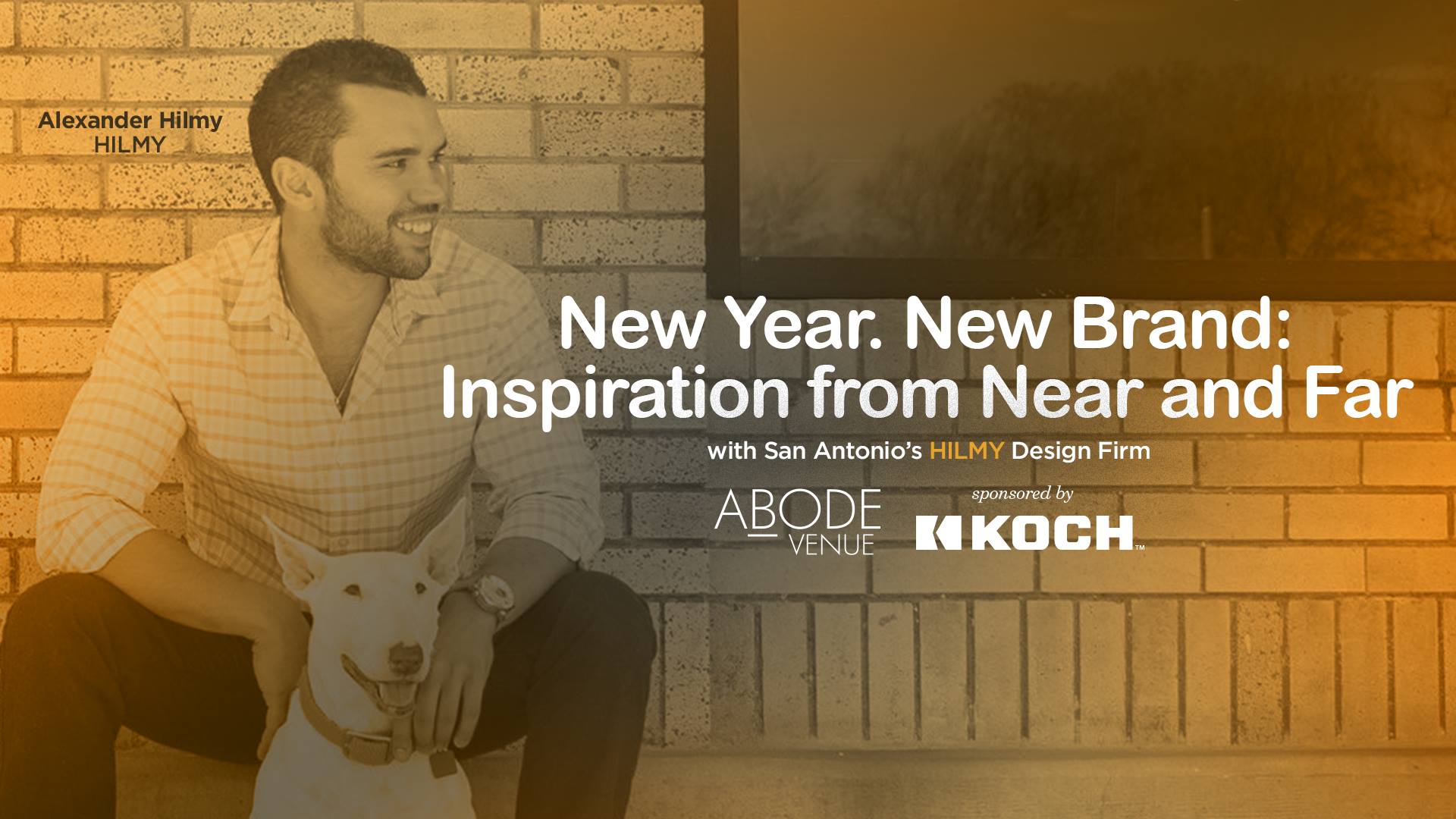 Do you have what it takes to reinvent a brand?
Here's your chance to hear from a fresh creative team from San Antonio who have a unique approach to reinventing brands. Alex Hilmy, principal and Richard Tobin, Lead Designer will bring their San Antonio talents and experience to Wichita AMA. The presentation will end with a local focus from Valerie Wise from Wichita Airport Authority with an inside look at the rebranding of Wichita Dwight D. Eisenhower National Airport.
About HILMY
Hilmy is a dynamic creative firm based in the heart of San Antonio, Texas. Composed of a diverse group of talent, the team at Hilmy works in cohesion to build an aesthetic experience tailor-made for each individual client.
Our Philosophy at HILMY
We specialize in branding and identity for businesses. We develop logo and brand equity systems so that your aesthetic can be realized through all vehicles of communication associated with your business.
Most of our relationships include this as well as web design and development, collateral/print design, environmental design (way finding, interior, etc), as well as assets capturing through our photo and video department. We are strategic partners to make sure that a company's signaling and outbound advertising channels are cohesive.
Alexander I Hilmy
Born to Egyptian immigrants, Alexander Hilmy left the path of medicine to pursue his entrepreneurial interests. From the age of 14 he has owned and operated multiple businesses across numerous industries. Now based in the heart of San Antonio, he continues to scale his graphic design enterprise in hopes of national recognition and clientele.
He currently acts as principal in the branding agency, HILMY, as well as consults with several companies for business development. As an avid lover of dogs and advocate of animal rehabilitation, he is currently authoring a photographic book in hopes to raise awareness and support in fighting animal cruelty. Alexander hopes to ultimately have hands in the business sectors of technology, hospitality, and the automotive industry.
Richard M Tobin II
Richard Tobin is the Design Lead at San Antonio creative firm, Hilmy. Before taking on his current role, his freelance client tenure included the likes of Universal Records and San Antonio's own Branchline Brewing Company. This is his second speaking appearance for the American Marketing Association about Hilmy's outlook on creative branding and the importance of strong communicative story telling via graphic design and identity systems.
Valerie Wise
Valerie Wise began her career at the Wichita Airport Authority in 1994 as an Administrative Aide and was promoted to Air Service and Business Development Manager in June 2006. Valerie is responsible for air service development at Wichita Eisenhower National Airport. She also directs all marketing and advertising programs, and is responsible for media relations, public relations, and customer service programs. In her former career she was as a Commodities Market Analyst for a small Chicago firm. Valerie attended the College of DuPage in Glen Ellyn, Illinois and Securities School in Minneapolis. Valerie serves on the Board of the South Central Chapter, American Association of Airport Executives. She serves on the City's strategic marketing committee, and is actively involved in her church. She and her husband have three children and eight grandchildren.
Valerie was responsible for planning the grand opening events for the new terminal and directing the rebranding and image campaign for the airport.
Among her many air service accomplishments, highlighting her career was convincing the Network Planners at Southwest Airlines to start service in Wichita, and most recently, Alaska Airlines to start nonstop service to Seattle in April 2017.