Mastering Marketing Strategy: An Intensive Workshop with Kathy Madzey, VP of Marketing for Textron Aviation
September 21 @ 11:30 am

-

1:30 pm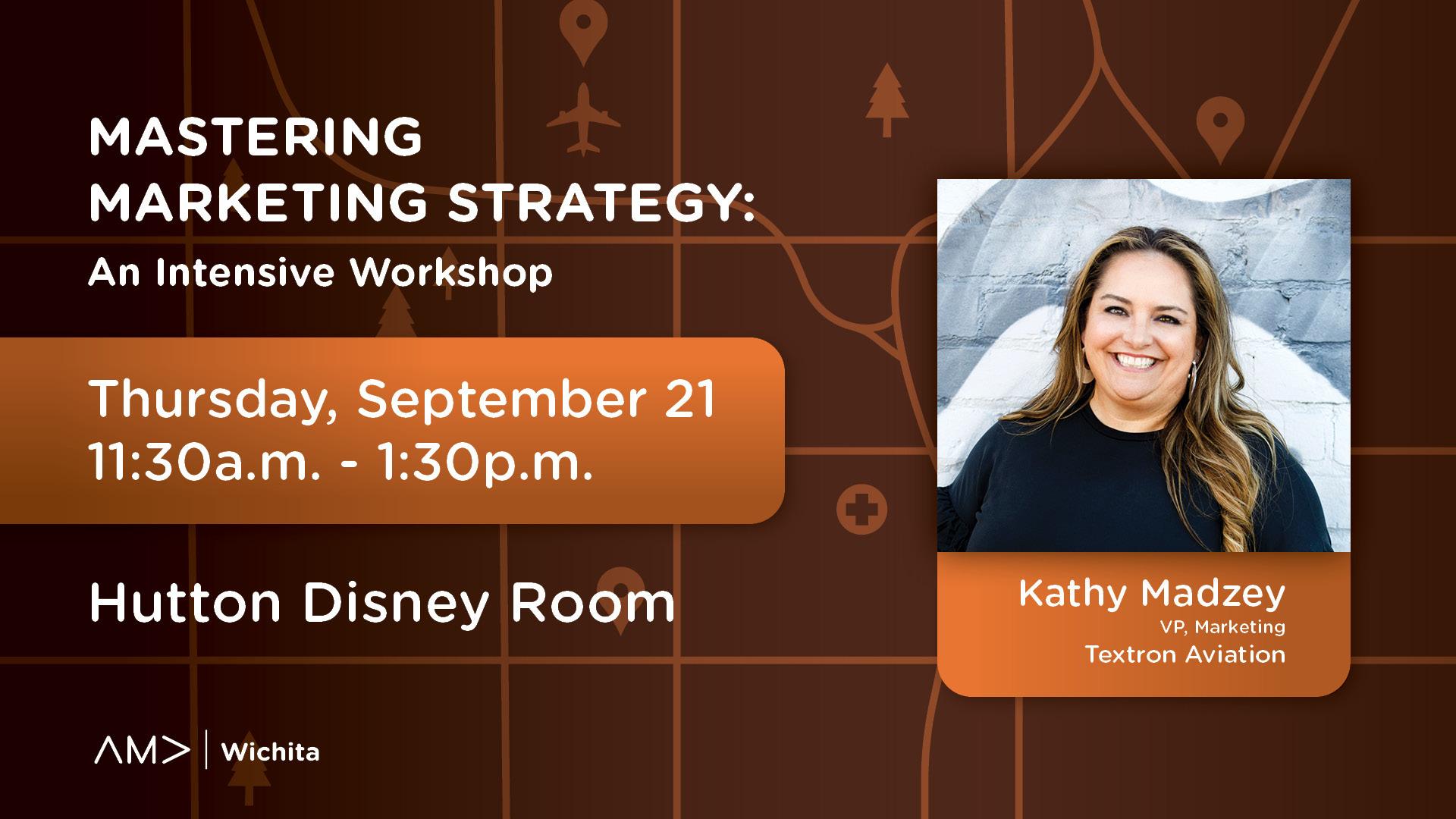 Are you looking to take your marketing efforts to the next level? Do you want to develop a solid roadmap that aligns your goals, target audience, and messaging? "Mastering Marketing Strategy: Crafting Your Roadmap to Success" is a hands-on workshop where you will learn the art and science of creating an effective marketing strategy using a tried-and-tested template.
Key Highlights:
Step-by-Step Guidance: Receive expert guidance as we break down the process of crafting a marketing strategy into simple, actionable steps. From defining your objectives and identifying your target audience to crafting key messages and selecting the right marketing channels, we'll guide you through each stage of the strategy development process.
Interactive Exercise: Engage in an interactive exercise designed to apply the concepts learned in real-time. Collaborate with fellow participants, brainstorm ideas, and gain practical experience in developing a marketing strategy.
Template Utilization: Learn how to effectively use a proven marketing strategy template. We'll provide you with a customizable template that serves as a framework for your strategy development. Explore each section of the template, understand its purpose, and learn how to adapt it to your unique business needs. Walk away with the foundation for a focused, actionable marketing strategy you can implement immediately.
Who Should Attend:
Marketing professionals looking to enhance their strategic planning skills
Business owners and entrepreneurs seeking to develop a solid marketing roadmap
Brand managers and marketing executives
Marketing consultants and agencies
Students and aspiring marketers eager to learn the art of strategy development
Help Us Give The Basics – When you join us on event day, please bring an item from the following wish list as we help Hutton support Give The Basics.
Give the Basics Wishlist
soap
shampoo
conditioner
deodorant
laundry detergent
lotion
feminine products
toothpaste
toothbrushes
toilet paper
chapstick
razors
Don't miss this opportunity to equip yourself with the knowledge and tools needed to craft a winning marketing strategy. Join us at "Mastering Marketing Strategy Workshop" and gain the confidence to navigate the complex world of marketing with clarity and purpose.