Finding Your Voice: How to Write Authentically to Engage and Retain
September 20, 2018 @ 11:30 am

-

1:00 pm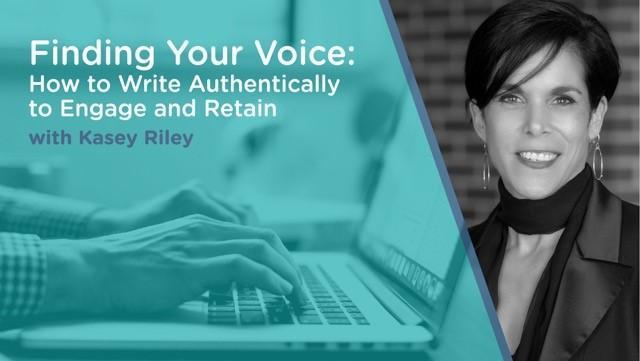 This presentation will address how vital it is for all marketers to develop and hone an authentic writing voice to effectively promote themselves and/or the organizations they serve. In the age of digital information and information overload, creating compelling content is utterly vital to connecting with customers and provides a brilliant opportunity to enhance your personal or professional brand.
 While "authenticity" has become a marketing buzz word in recent years, data supports that quality, authentic, educational content for B2B and B2C organizations increases CTRs (click through rates) and brand engagement. Rather than regurgitating what others in the field are writing, this session will walk participants through the actual steps and practices for creating engaging, authentic, content that aligns with the brand yet still reads as "human."
From searching for and finding compelling content (outside the realm of content marketing) to developing habits that will enable consistent production of quality content, to promoting and repurposing the most effective content on your site, Kasey will walk you through the process of writing to engage and retain.
 Kasey prefers to engage the audience when speaking to groups to please feel free to bring questions, interrupt her at any time and share your tips with others in the audience.
Three Key Takeaways
1) how to overcome "writer's block" and produce content consistently
2) tips and tricks that communicate authenticity
3) how to utilize and refresh content you have previously developed and repurpose so as to engage and retain stakeholders. *this is particularly useful for new writers (and/or marketers who need to be writing but struggle and cannot find the time) so they can start off utilizing best practices.