The Future of Marketing: Marketing in Times of Crisis (or Fear)
September 17, 2020 @ 11:30 am

-

12:30 pm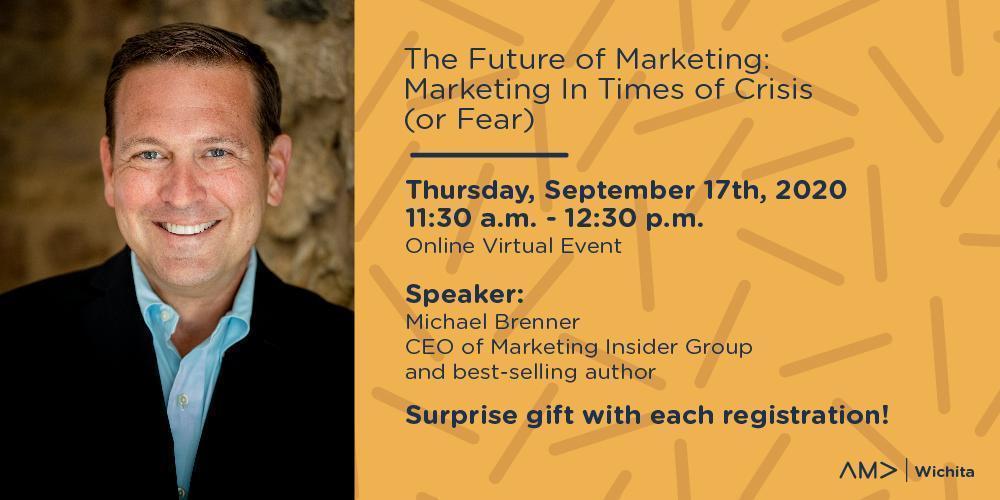 The Future of Marketing Ain't What It Used To Be: Marketing In Times of Crisis (or Fear)
Today's business leaders are looking to cut marketing costs while also achieving growth. They demand to show ROI. And yet, every day, we are getting asked to promote our products and services in ways that may not work.
In order to bridge this gap, the courageous Marketer is focused on demonstrating business value to executives by making customers the heroes of the stories they tell. Because brilliant marketing leaders know that by focusing on the customer value, we deliver better outcomes for the entire business.
In this presentation, veteran marketing, inspiring entrepreneur, and bestselling author Michael Brenner will show you how the future of Marketing is about activating the storytelling talent and expertise of your customers and employees.
You'll learn how we can start to re-define marketing as a strategic asset for business growth.
You'll hear how to grow your brand's visibility and close new business in the midst of all the noise.
And you'll walk away with a powerful framework you can use to rally the entire organization around the customer.
The Future of Marketing is already here. Get ready to embrace it!