Website Accessibility
January 16, 2020 @ 11:30 am

-

1:00 pm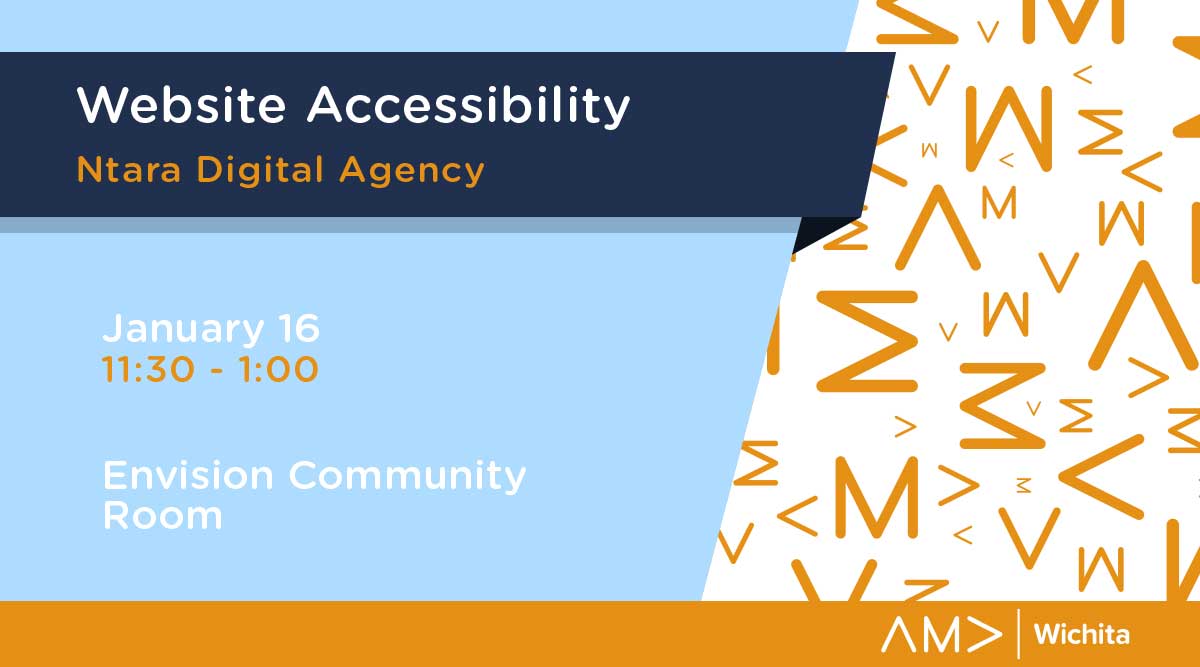 Far from being an afterthought, accessibility considerations are now a priority in website design, and they ensure that users across all levels of need can connect with your brand comfortably and confidently.
Digital Accessibility
Why accessibility-first is the new mobile-first for websites.
Did your brand ignore mobile devices for too long? Or did it dive in head-first and reap the benefits? Accessibility for websites – a process that ensures people with disabilities have equal access – is every bit as important as optimization for mobile devices, for but reasons that aren't nearly as obvious.
Join Ntara VP of Sales & Marketing Andy Didyk for an interactive discussion of how accessibility plays a role in the way users interact with your brand on digital channels. You'll learn why this important, the consequences of inaction and the best way to get started.
About Ntara:
Founded in 1999 and located in Johnson City, Tennessee, Ntara is a digital agency specialized in website strategy and development for companies that are ready to create the digital ecosystem they need to succeed in their market. Its clients include General Electric, Microsoft, Vidal Sassoon, UPS, Dow Chemical, Beautyrest, the United States Department of Energy, IHG InterContinental Hotels Group, Nationwide Mutual Insurance Company and the Massachusetts Institute of Technology (MIT). Ntara is comprised of a diverse range of digital experts including e-commerce strategists, creative designers, front and back end developers, business and data analysts, marketing campaign managers, information architects, SEM/SEO practitioners, client service managers, client researchers, industry experts and more.